Database Emailer: Business + Consumer Email, Phone, Postal + Other Contact Data & Automated Marketing Software Apps
Innovative Solutions Award Winner - Database Emailer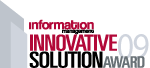 Free Sample Opt-In Email Data Of Your Choice!
Download 1,000 free, no obligation full data records with hundreds of choices of targeted interest selects for your sample! We will add data credits to your account so you can choose to download whatever type of data you want with as many interests selects as you desire!
Click Here!

FACT: DBE's award winning technology and real-time query able databases can be completely private/white labeled! It's a turn-key business w/o a computer department where you just sell! You control set the costs and control the cash under your own domain that can get search engine rankings. See Overview
CUSTOMER : "Our company's favorite software from DatabaseEmailer is their www.WebsiteRankingBooster.com because it gives my company a higher ranking for our website on the major search engines for the best key words—and for obvious reasons we will remain anonymous!"
FACT : DBE's Email Landing Page system allows AUTOMATED and ANONYMOUS tracking of emails opened, links clicked through, and email landing page hits. You never have to ask interested people to provide their information like phone number, address, name, etc. because you will have all of that info in the data records!
CUSTOMER : "I highly recommend DBE's automated marketing software and hundreds of demographic criteria selects. DBE's competitors only want to sell you a fish they don't teach you how to fish like DBE! DBE gives you an online marketing edge." DBE is the Wal-Mart of Opt-In CLEAN Data! - Peter Wolfing www.peterwolfing.com
FACT : If you need an automated way to reach businesses you need Contact Page Submitter It automatically submits tens of thousands of your messages a day auto inserting on the fly the executives name from an uploaded business list as if you personally took the time to visit every website! No email filters and 100% opens!
CUSTOMER : "The DBE lead system, has been invaluable in building our database of business contacts. I have not found any other lead supplier with anything close in terms of quantity, quality, and price. Keep up the great work!"
- Rollis Rollis Fontenot III, www.recruithospitalexecutives.com
FACT : Did you know that DBE's principal also owns www.EmailNotices.com which is the leader in municipal emailing and texting? Municipalities get 85% of their residents email and cell phone data to send unlimited emails and texts.
CUSTOMER : "A very reliable data resource, with experienced staff serves us well as they offer industry solutions. We use DBE email software for clients in the hotel, resort, gaming and cruise industries and have grown their business by over 25% in just one year. No one compares to what they offer." - Tom Brady, www.dgrp.com
FACT : DBE has over 3,000 customers who use DBE to automate their marketing in just the first 3 years with just one salesperson doing daily live Question & Answer Webinars at 2 pm eastern. Join a call and see why DBE gets so many referrals.
FACT : You can use software described at Free Local Data to automatically collect and export into a spreadsheet unlimited business data by business type and geo location from online Yellow Pages Directory and Maps. Google.
CUSTOMER : "Their optin data and over a dozen software dominates the industry. I spent 2 hours online searching data suppliers and you simply can't get clean full opt-in email records with hundreds of demographics to select anywhere like DBE does. Awesome support and constant improvements!" - Tim Linn, Direct Sales Leads
FACT : Imagine simultaneously going to Google, Bing, Yahoo, and Ask and doing a targeted industry search and then exporting all your targeted businesses into a convenient data file! Well that's a reality at Advanced Contacts Engine
CUSTOMER : "Penn Jersey Signs has used DBE the past three years to grow our business. We've more than doubled three years straight. You own the optin data. You aren't renting it. DBE lets you own the data with unlimited use for less than what others will only rent it!"- Paul B Schlimme, www.PennJerseySigns.com
CUSTOMER : "In the 1st six months using DBE Emailer and Contact Page Submitter software we added ten times the number of new paid subscribers to our business coaching program than other marketing approaches. The quality of the opt-in records, the ease of use of the software, along with the great support and training. Genius!" - Joel Shapiro, www.aubscmagic.com
FACT : DBE's principals also own www.OutlookRobot.com which is the leading developer of SUBSTANTIAL enhancements to Microsoft's Outlook email system. Companies are able to dramatically reduce nonproductive time for its employees.
CUSTOMER : "I continue to make money with the opt-in data and innovative tools they have developed. I have been in the Direct Marketing business for over 30 years and right now the database is the only source anybody needs to be successful in any type of direct marketing-!" - Paul F. Mazzapica Sr. GPS Marketing, Tampa
FACT : You can freely obtain unlimited and targeted B2B data from over 200 countries by using B2B Lead Generator. Come to webinar and we will show you how
FACT : DBE emailer allows you to email through 3rd party email servers under $15 per million with exceptional delivery. Watch this webinar and see why we simply blow away the competition: Recorded Version of a Webinar
CUSTOMER : "I told my wife OMG I hit the TRIFECTA! 1) Largest database 2) Best quality 3) Lowest cost! Done Deal!"
- David Snow, www.DineandShopDeals.com
FACT : We have software that AUTOMATCIALLY contacts many millions of Multi-Level Marketers, (aka Networkers), with your message directly on the replicated website that their MLM company gives them. Come to a webinar and we will show you how!
CUSTOMER : "I used DBE to invite people to local Biz Op presentations. I get into the inbox due to DBE's unique rotation of inexpensive $2 per month webhosting company email accounts. I email under $15 per million-now top that anywhere!"
-Jana McCarty, www.financialfreedomplan.info
FACT : If you have huge database and you needed appended with emails or cell phones we can do this!
CUSTOMER : "The programs the optin email data and ability to monetize them have made me substantial money. The ability to watch and listen to daily live Q&A webinars that get me the answers I need from "The Man" himself is rare in business today."
- Murray Stein www.newwaterford.net
FACT : DBE is the USA's leading email data cleaner. Thousands of DBE customers using the DBE Emailer automatically send the bounces into the DBE servers so each customer is helping each other remove bounces. DBE emailer also has an email verifier that verifies whether an email is deliverable or not without emailing it!
CUSTOMER : "As a private label reseller I will make over $250,000 in my first full year. It's a home based business that allows you to control the cash and be cash flow positive in your first month for under $600 out of pocket—with no computer department! It's a salespersons dream come true." -Chris Miller www.LeadsQuery.com
FACT: You can try all our software at no cost and no obligations! Software Is Here
Automated Marketing Software
Database Emailer Software (DBE)
Opt-in emailing for under $20 per million with exceptional delivery is being done by 1000s of our customers through USA based email servers. Very user friendly DBE rotates the IP addresses of an unlimited amount of email accounts and can use free email accounts. DBE rotates and tracks presentations, automates bounce and opt-out handling and has automated throttling to "leak" tens of thousands of emails per hour. DBE provides anonymous tracking of opens, click through's, and landing page visits with dozens of additional features and benefits. Come to daily webinar and we will demo the DBE email software.. Software Is Here
Website Contact Page Submitter Software
Freely automates the posting and submitting into businesses websites contact pages your personalized "on the fly" presentation to each targeted businesses executive uploaded into the software's database. It's as if you visited 10,000 websites a day and wrote a personal letter to the contact person that is auto inserted! CPS bypasses captcha codes! CPS FREELY collects unlimited targeted business URL's from all major search engines to freely contact these businesses. CPS also has the ability to create and verify and append email addresses to data records. CPS gets 30X the response over emailing. Contact Page Submitter has much more information and Software Is Here
Facebook Software
Once you have a Facebook account you can collect all the targeted data you want and export it. Then upload the collected data to contact the people you desire. Software Is Here
Craig's List and other Online Classifieds
Software allows you to email people by the category and geographic location of their ad placed on online classifieds such as Craig's List, Backpage, Kiji, and Gumtree for free of course. Software Is Here
Real Estate Software
This program sends your message to realtors through the contact page of their websites for free If real estate agents and brokers are your targets, then this program is gold. Software Is Here
B2B Lead Generator (Maps.Google)
Enter a business industry and City or States/Canadian Provinces and the software will automatically collect from Maps/Google the complete data record and exports to a data file! Software Is Here
Bulk Faxer Software
Enables you to either A) use your flat rate home phone line to bulk fax at no cost OR B) interfaces with online fax servers to bulk fax under 2 cents per fax. Software Is Here
Bulk Texter Software
Enables you to originate texts to cell phones via the Internet so there are no costs per messages sent! Has all the bells and whistles you ever would expect to bulk text. Software Is Here
Manufacturers & Hardware Suppliers Software
Enter a business industry SIC CODE and the software will automatically collect from online business directory database millions of business data records with name, postal address, phone, fax, website, and email addresses of the businesses and exports to a .csv data file! The exported Yellow pages data can also be uploaded into ContactPageSubmitter.com software.  Software Is Here
Advanced Contacts Search Engine (ACE)
ACE freely enables you to simultaneously do a targeted search on Google, Bing, Yahoo and several other search engines. The targeted results from hundreds of pages deep are organized, dupes removed and website URL's results are ranked and conveniently exported into a .csv data file; which you can then use ContactPageSubmitter.com software to freely contact each business.   Software Is Here
White Pages Software
Enter a business industry and City or State and the software will automatically collect from online White Pages resident or business directory of millions of resident or business data records with name, postal address, phone, fax, website, and email addresses of the businesses and exports to a .csv data file! The exported Yellow pages data can also be uploaded into ContactPageSubmitter.com software.  Software Is Here
Yellow Pages
Enter a business industry and City or State and the software will automatically collect from online Yellow Pages business directory the millions of business data records with name, postal address, phone, fax, website, and email addresses of the businesses and exports to a .csv data file! The exported Yellow pages data can also be uploaded into ContactPageSubmitter.com software.  Software Is Here
Manta Software
Once you have a Manta account you can collect all the targeted data you want and export it. Then upload the collected data to contact the people you desire. Software Is Here
Outlook Robot
If you use Microsoft Outlook for your email client you have to see the add-on enhancements made to Outlook. See Outlook Robot or Software Is Here
Free Daily Live Question & Answer Webinar!

The floor is yours to discuss and demonstrate our software or discuss our various business opportunities.

Live Question & Answer Webinar 2 PM eastern Monday through Friday.

Video Access

Audio Access: Dial-in Number: 775-996-3562
OR Skype: fuzemeeting
When prompted for room number, enter: 112 608 89 then the "# " key.
Private/White Label Data & Software Resellers
Overnight you can have a home based business in which it will look like you are the largest opt-in data supplier in the USA. You get your own private/white label website that you can customize as much as you like---under the domain of your choice----in which your customers will do data queries and download data from your website. Sell data and software at hundred times your cost and you will still be able to retail for less than the current market. Our software programs do not have a name on them so you can name the software whatever you want and your customers will assume that you developed the software. Sample Site I, Sample Site II

See More Details
Join Our SavingsSites.com Zone Owner Network! Coupon Mailers Are History!
SavingsSites Zone owners use our business and consumer databases---with 90% market saturation---and use our software programs to create local SavingsSites Directories. These SavingsSites zone directories offer businesses absolutely free bulk emailing and integrate with their municipality.

Consider coupon mailers typically charge about $400 a month to send one coupon, just once per month in an envelope that seldom gets opened, to only 10,000 homes! You now come along and tell these same businesses that you will email 8 times a month, 50,000 homes and also include local businesses, and allow them to remotely change their ads from their own computer 24/7, for one-half of the $400 coupon mailers typically charge to blow them away!

With just 300 businesses you would gross ($60,000 mo.=300 businesses X $200). Your cost is only $500 a month total for use of our incredible SavingsSites zone Directory system with Droid, IPhone/IPad, and Blackberry phone Apps. You keep 100% of all advertising revenue and you control the cash! Remember emailing is only $20 per million so you have little costs! Go to Savings Sites and listen to the Audio/Video overview presented by Ms. USA Gretchen Jensen.  
ReverseTips.com Enables Businesses to Accept Unlimited Cash in Real-Time for just 25 Cents total Transaction Cost with No Chargeback's! Businesses & Consumers both Benefit!
If you are either:
A) A business that is currently accepting Visa/MC/AMEX or
B) An entrepreneur that wants to sell a unique service that will produce long term passive residual income…

You need to go to Reverse Tips and watch your jaw drop as you listen to Ms. USA Gretchen Jensen explain an ingenious but simple solution.     
Postcard Buying Group
Postcard Buying Group enables a business to contact NEW HOME OWNERS that enter into their market on a weekly basis.

We group tens of thousands of USA businesses into batches to provide the mailing of a 4 color glossy 6" x 9" personalized postcard at an incredibly low cost due to our group buying power. Our clients pay as low as 65 cents per postcard which includes all costs from data acquisition through printing and mailing costs.

Normally, the greater the quantity that you purchase in printing the lower the cost per card. Normally the more targeted data that you buy the lower the cost per data record.

Because our printing and data acquisition batching is so huge we are able to give you costs per postcard mailed as if you were buying tens of thousands of postcards; but now you can order a quantity as small as 1 single postcard!
See: Postcard Buying Group